How Startups Can Create Pivotal Mentoring Relationships:
A Fireside Chat With Troy Henikoff
Most people will tell you mentoring is critical to the success of your start up yet not many people can tell you HOW to create mentoring experiences. You need time tested, easy to implement strategies if you want to build successful, ongoing mentoring relationships (instead of just random coffee meetings to ask for advice). That's what this event will give you.
During this interactive discussion (the audience is involved right from the start) you'll learn from Troy's 20+ years as a founder, advisor, mentor and the lessons he's learned along the way. You'll get answer to your questions and walk away with actionable ideas you can start using the same day to start or continue your mentoring journey.
You will learn and have conversations about how you can:
• Find mentors help you solve the biggest problem you're facing in your business right now.
• Avoid the pitfalls that most startups fall into when they try to find mentoring help.
• Build ongoing relationships with mentors AND build your professional network at the same time.
• Share mentoring advice with your team so everyone learns faster and your company gets better results quicker.
ABOUT THE EXPERTS:
TROY HENIKOFF: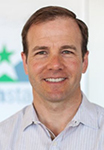 Troy Henikoff is the Managing Director of TechStars Chicago. Additionally he helps manage the FireStarter Fund, teaches Entrepreneurship at Northwestern University, is a Faculty Coach for University of Chicago / Booth's New Venture Challenge, is on the board of the Chicagoland Entrepreneurial Center and an advisor to Hyde Park Angels.
His last 25 years have been spent starting, running and advising early stage technology companies including SurePayroll, OneWed, Amacai and Jellyvision.
MARK J. CARTER (the interviewer):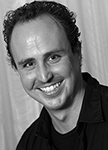 Mark J. Carter believes mentoring is one of the most needed things in our professional lives; yet it's an ambiguous process that can leave people confused rather than inspired. Because of this he has been on a 15+ year journey to demystify mentoring and created Idea Climbing™; a body of work that gives you clear strategies to get the advice, support and connections you need to solve problems.
This is based on interviews with thousands of amazing people from serial entrepreneurs and CEOs to NY Times Bestselling authors and multi-platinum musicians.
WHY?
This event was created for a startup incubator because their members needed help finding and working with mentors.
They understood the IMPORTANCE of mentoring but they didn't know HOW to go about creating mentorship relationships.
If they could be taught how to create more mentoring experience they incubator would retain more members while attracting new ones.
WHO?
Who connected with the CEO of the local chapter of an international accelerator that received 700+ applicants each year for its program that only 10 companies were accepted to.
He had the unique viewpoint of working with hundreds of successful companies, all of which needed mentoring.
WHAT HAPPENED

?
The event filled to standing room only and we white-boarded their questions and problems to kick off the event. By the end of the event we had addressed all the problems on the white board and more.
In addition to the problem solving many smiles and laughs were had by all.